Created by the Stirrup Sisters
KAZMALEJE (Pronounced: Cosmology) is helmed by three sisters on a mission to make hair tools for kinky, coily, curly, and textured hair.
Our Kurlsplus Detanglers can be found at some of your favorite stores including Target, Salon Centric, HSN, and more. Professionals love them and celebrities use them too! You probably use them too so let us tell you about us and our mission.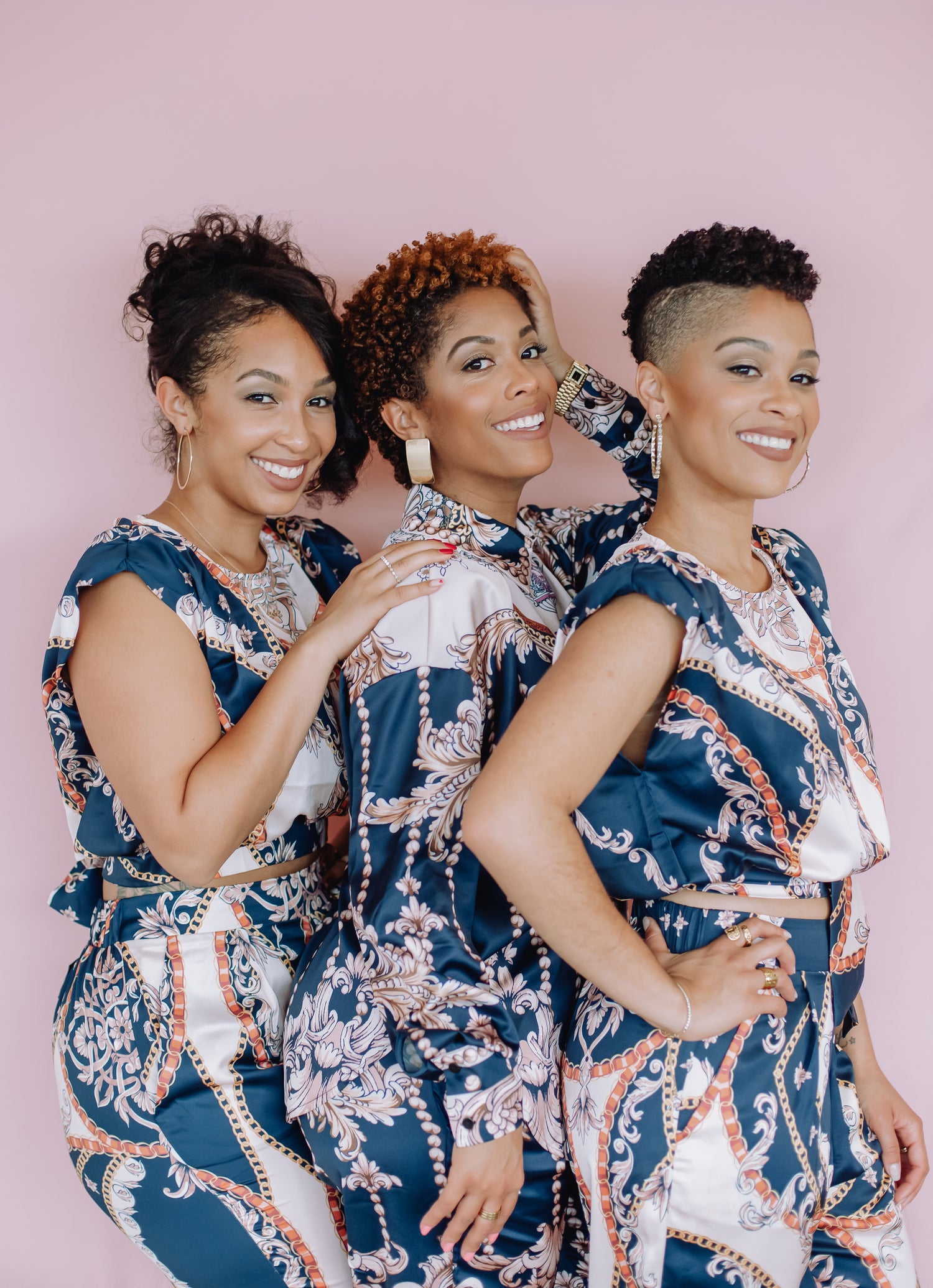 How We Got Here
Our journey has not been easy and is still very much a work in progress. In late 2015, we started out with the idea of changing something as simple as the design of the teeth on a comb to solve the issue of excessive hair shedding and breakage that many women, men and children deal with when detangling their hair. From there, we did an initial prototype to test the idea, then we began the process of protecting our IP and fleshing out our brand and product design. In 2019, we officially entered the market.
However, this is just the beginning. From innovative hair tools to stylish cosmetic/travel bags and leisure wear to fashionable home accessories, KAZMALEJE will become your go-to brand to create your personal beauty sanctuary whether at home or on the go.
Kazmaleje is your go-to brand for innovative at-home or travel tools and accessories.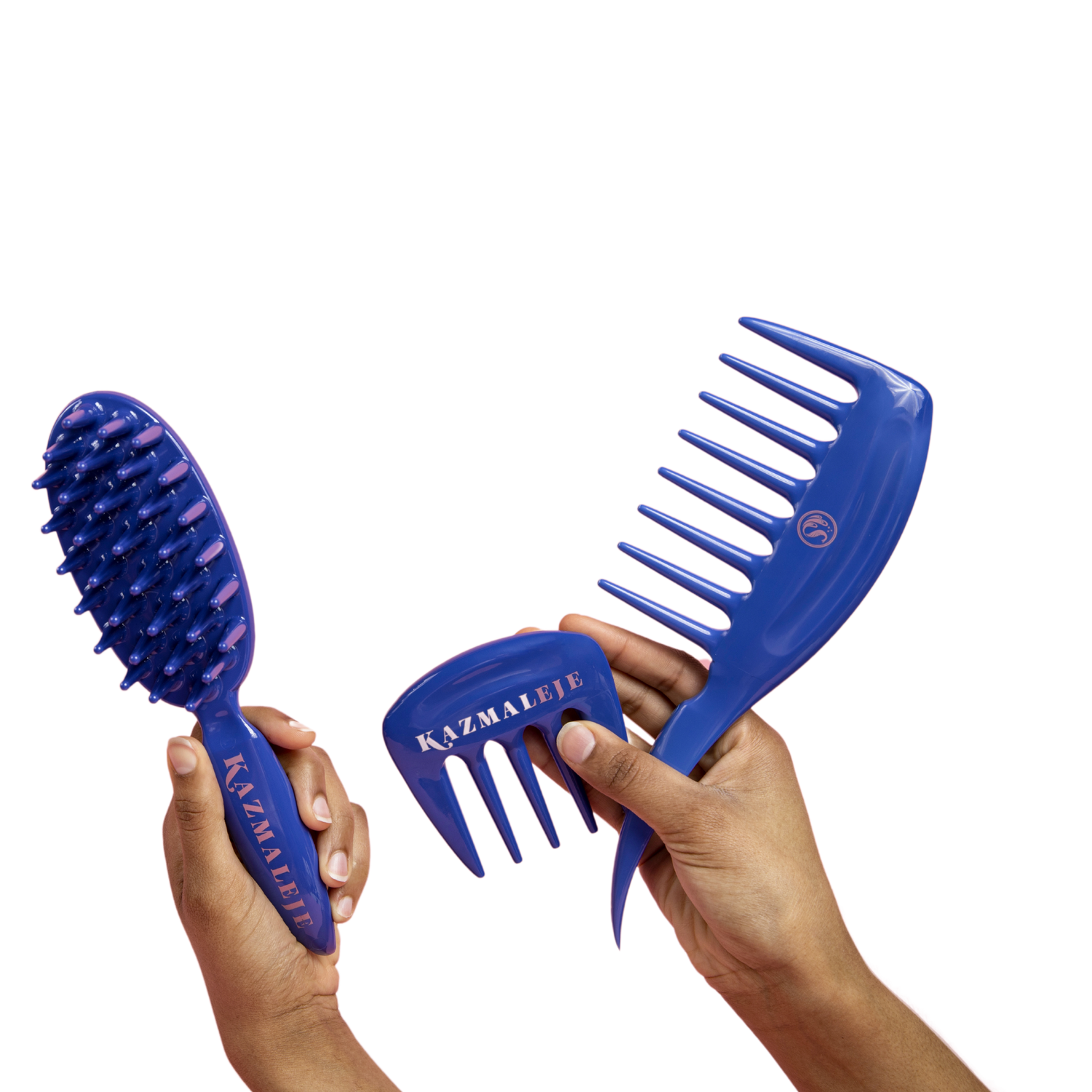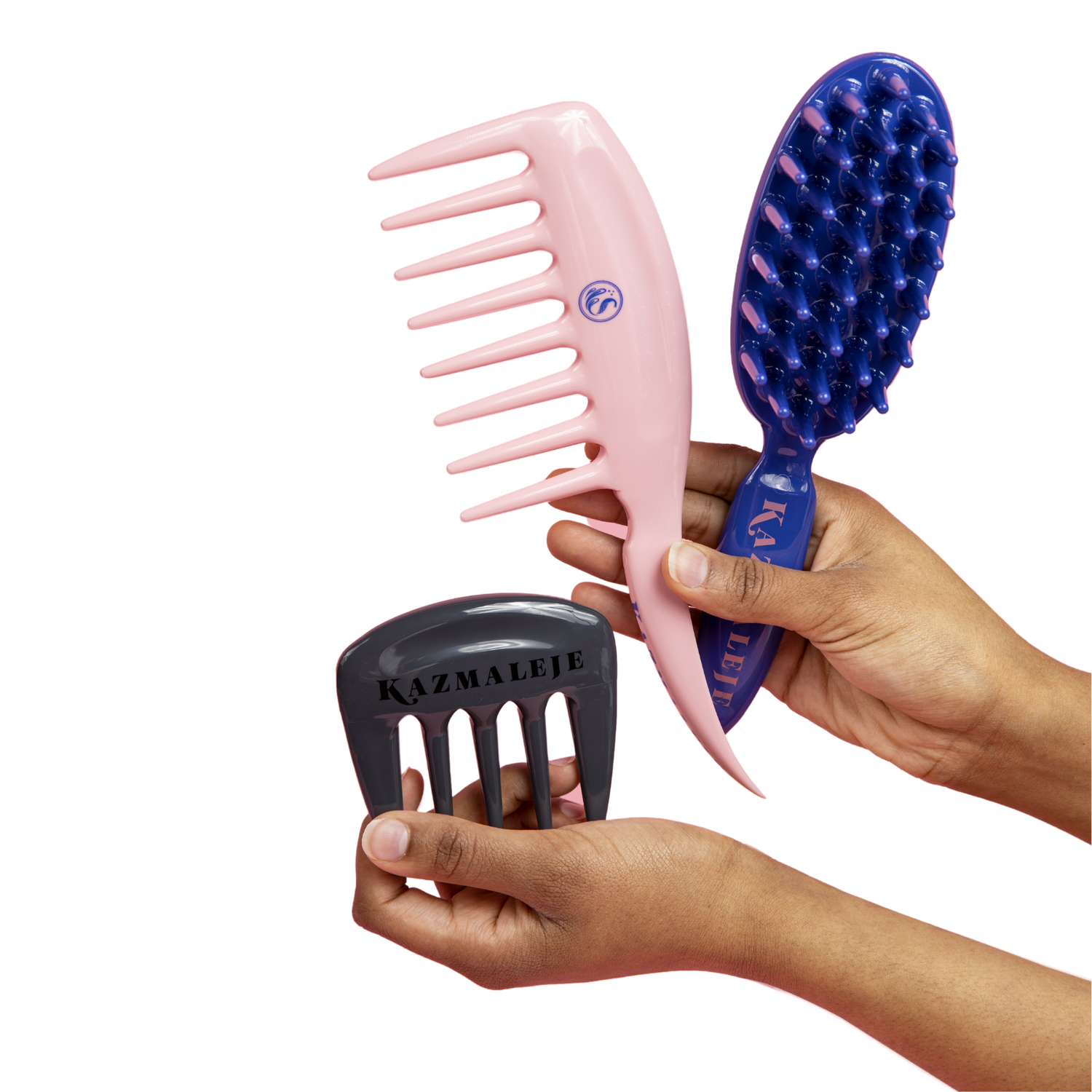 Meet our KurlsPlus Detanglers
Our patent-pending KurlsPlus Detanglers are multi-functional hair tools that will not only ease your detangling process, but will:
- Reduce the amount of hair breakage
-Allow you to detangle and section your hair all in one tool
- Reduce your detangling timeAllow you to easily clean them between uses
- Make your wash days so much more enjoyable
- Provide you with a multi-purpose hair tool that not only works on curly, coily, kinky hair...but can be used for wig and extension care as well as on straight hair
- And so much more!!
Certified Plastic Neutral
We are the first and only hair tool company to be certified Plastic Neutral by rePurpose Global. For every product we sell, we are donating a percentage towards vetted programs that will collect and recycle as much plastic waste from the environment as we use in our packaging and operations.
In addition to reducing our plastic use wherever possible, this partnership with rePurpose Global allows us to fund cutting-edge recycling, support ethical wages for marginalized waste workers in Kenya, and ultimately reduce plastic leakage into landfills and waterways.
By doing so, we are proud to announce that every purchase will now carry a Net Zero Plastic Footprint.
Learn More